#AWP24 Panel Announcement!
I am beyond thrilled to share that I've been included in a panel that was ACCEPTED by the Association of Writers & Writing Programs for their 2024 Conference and Book Fair! I've wanted to attend #AWP for years but life got in the way. It is a huge honor to go as a panelist. I'll be speaking with Moderator, Britt Tisdale, along with authors Chloe Benjamin, Kyungee Kim, and Ebony Stewart. Thank you to Britt, who graciously organized our group and created the proposal: How Not to Lose Heart: Sustaining Mental Health in the Writing Life.
There will be more on this as we get closer to the February 7th Conference date.

---
Interview:
Such an honor to chat with author extraordinaire Deborah Copaken. If you haven't yet, subscribe to her amazing substack, Ladyparts, named for her riveting newest memoir.
It's Never Too Late to Write That Novel
Lisa Williamson Rosenberg has been making up stories since she was three years old. It just took another five decades and a haunted house in the Berkshires for her to nab her first book deal.
Had to share this. Pinching myself to be included on a list with Toni Morrison, James Baldwin, Jacqueline Woodson, Shirley Jackson and other Giants!
12 Fall Books That You Can Easily Read In One Sitting (buzzfeed.com)
So excited to announce that …
EMBERS ON THE WIND is an Amazon First Reads Book!

If you're a Prime member, you can now choose Embers on the Wind as your free First Reads book for July!
Embers on the Wind: A Novel – Kindle edition by Williamson Rosenberg, Lisa. Literature & Fiction Kindle eBooks @ Amazon.com.
And don't forget to write a review! 
Book Launch Party Announcement!
Thursday, Aug 4th,

7 p.m.
At Watchung Booksellers
Montclair, NJ
More details coming soon.
Announcing my first reading of Embers on the Wind!
Wednesday, March 30, 7:30 pm (Registration details below.)
Dixon Place, 161A Chrystie St, New York, NY 10002
Part of the
Guerrilla Lit Reading Series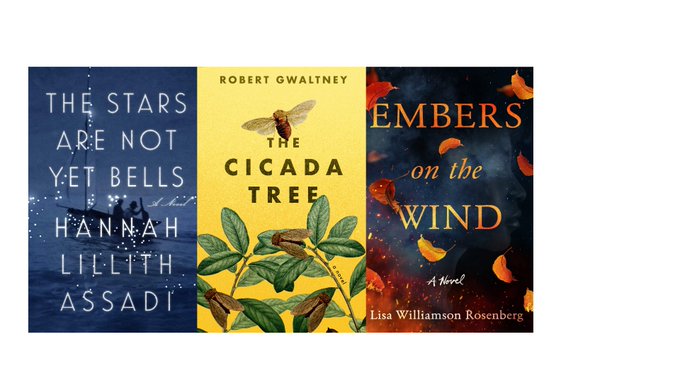 Watch my Twitter
@LisaWRosenberg
for announcements about more upcoming talks, appearances, and readings. They will be described in detail here, along with information about registration and location.